D5 Render Version: 2.5.1
Graphics Card: 4060 notebook version
Driver Version: 536.99
Issue Description: Render crash and unable to load project
Screenshots/Videos Description: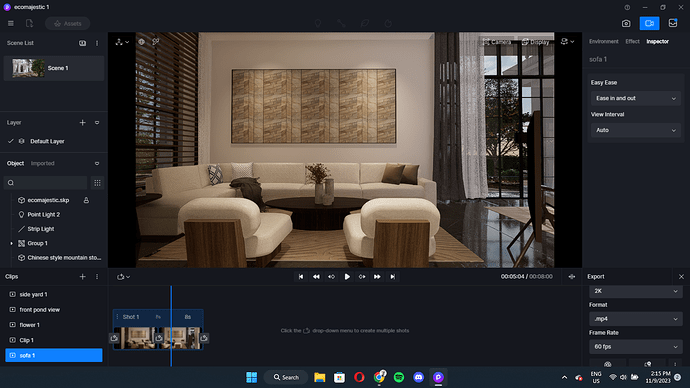 It is a normal-looking interior scene, no rain or snow outside. Custom HDRI used.
Unable to fully render the 8s scene without crashing.
No message or pop-outs when crashing just exit itself to Windows homepage.
Upgraded the NVIDIA drivers to its latest version but the problem worsened to unable to load the project, it stopped at 30-50% and required the task manager to terminate.
Revert it back to driver version as listed but problem still exists.
Log files are too big to upload.
Link google drive here :