Hello, I think it would be great if the D5 Render team made edits to the wood flooring plank assets. Typically architects and designers like long lengths, not short pieces, and the more regular the wood grain the better. Here are few corrections I'd like to see:
Randomized joints. Architects will ask the installer to not lay the planks so that the joints form lines like this: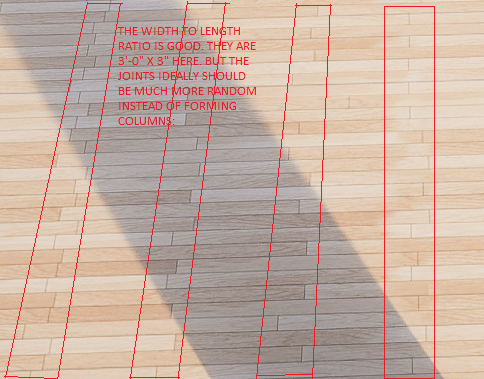 The joints need much more staggering.
Longer pieces:
Three feet should be a minimum in my opinion. I know the planks can be stretched in the "y" direction BUT that will make the joints wider as well and above a certain threshold, it becomes noticeable. This pattern shows good randomization/staggering of the joints, though.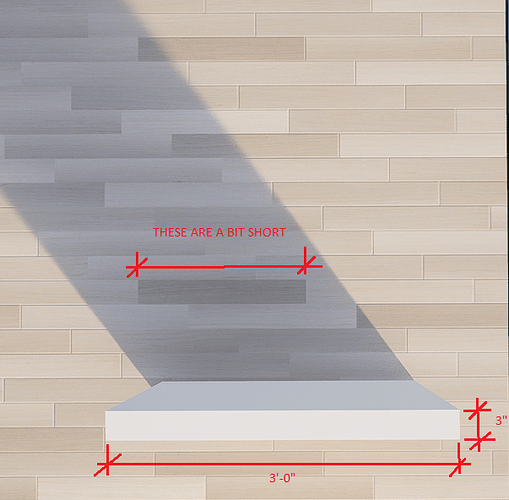 Typical wood flooring pattern vs patterns that appear more suited to tile or masonry. Few designers want stubby wood planks that emulate brick running bond. This pattern is much more suited to masonry. So if I wanted to use this particular color and texture for a floor, I really couldn't: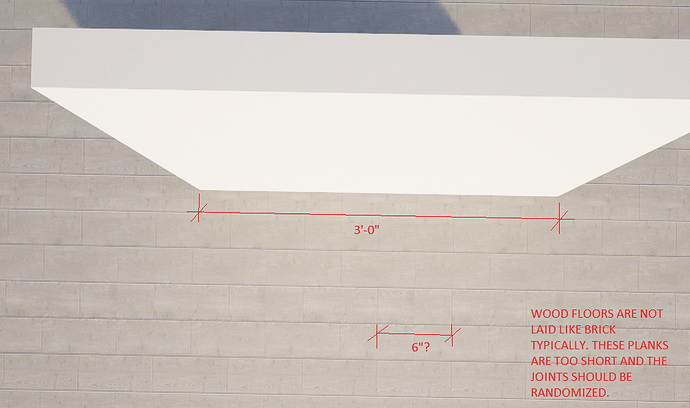 Thank you for your consideration of my ideas.