Hi, I've noticed many limitation when transferring a scene from C4D to D5.
Most of them concern Materials as I haven't spent much time with it.
Is there a complete list describing what Material parameters do not transfer to D5 ?
I'd also like to know how to solve this issue below: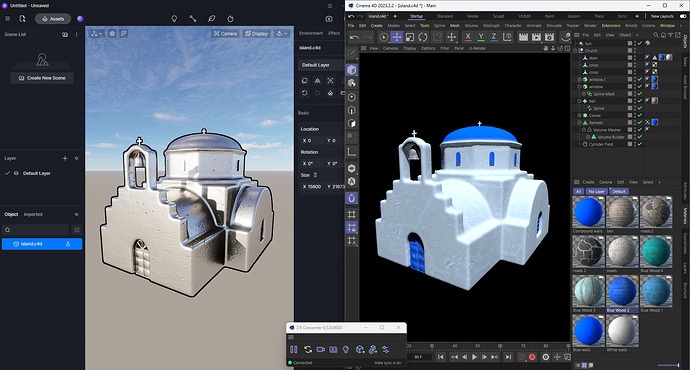 As you can see textures do not sync. I tried moving all essential textures away from the reflectance channel but still nothing. Is this a limitation or do I do something wrong ?
Last but not least, as you can see I use a Vertex Map as a mask to blend two materials together on the same model (the blue roof and white walls), the vertex map uses fields for interactive blend in space. Maybe D5 can't bake the Layer shader ?
Would a model with two polygon selections with different materials assigned to them work with D5 ?