D5 Render Version: 2.2.1.0319
Graphics Card: RTX 3070
Driver Version: 516.93
**Issue Description: I was trying to import my revit file into D5 to create a render, and after hours and hours of waiting for the file to import it crashes and says "Unknown error please contact us." **
Screenshots/Videos Description: I didn't take any screenshots, and for me to get screenshots would take another 4 - 6 hours of waiting for it to import and crash.
Steps to Reproduce (optional): This happens every time I try to render my revit file so I am assuming it must have something to do with the very large size of my file. (Its 3GB)
Let me know if theres any error codes I need to send in here, I have just started with this rendering program and still don't know where everything is to figure out how to solve these issues.
Attached is a log file!
zziplog.zip (3.5 MB)
Another issue is this as well…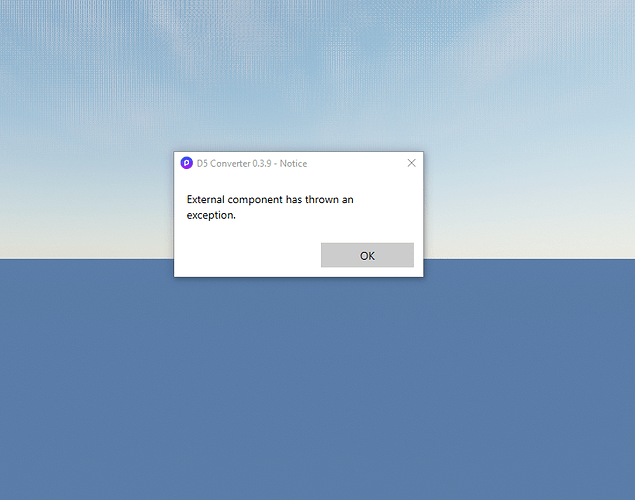 Any Ideas on how to solve these issues?