In version 2.3, D5 Works has prepared more assets for landscape and interior/exterior design, including:
1. Landscape Assets
Seeing the requests from landscape designers, D5 Works released an exclusive collection of landscape assets with 400+ plants, materials, particles and models.
With this collection, landscape designers will enjoy a more user-friendly workflow which enables them to enrich the scene by adding suitable plants, editing textures with more ease in D5 Render.
Plants
New High-Precision Plant Models
D5 Works team took a new method to create tree models since realistic trees are a must for the landscape industry. 60+ high-precision plant models were made from scanned maps of photos offered by users to exactly replicate what they look like in the real world.
Trees like osmanthus fragrans, maple trees, cinnamomum camphora, sapium sebiferum, celtis sinensis Pers, ginkgo bilobam, zelkova serrata are all ready to be used in the garden or along the street.
It's recommended to use high-precision trees in a close shot. If they are used on a large scale, the rendering might slow down as the scene will be heavy on faces.
Optimized Plant Models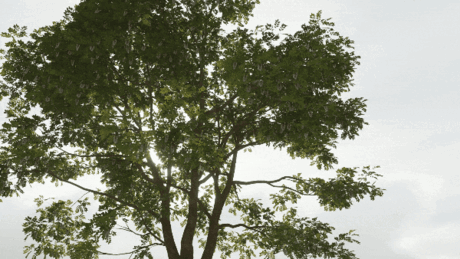 50 tree models such as albizia falcataria, citrus maxima and styphnolobium japonicum have been optimized on the overall appearance and some details including the color of leaves' tip and semi-transparent leaves.
Crops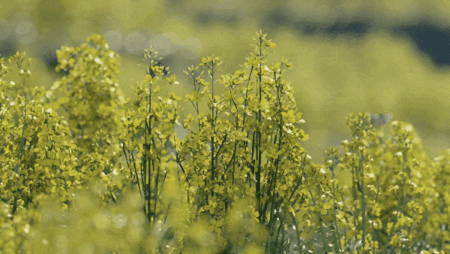 In order to help landscape designers build a better farm/natural scene, a new category "Nature-Crops" was added to the D5 Model Library with 252 models of grains and vegetables such as wheat, corn, potato, tomato, peppers and more.
Vines
93 new vines: wisteria sinensis, parthenocissus tricuspidata, bougainvillea…
Succulent
A new category "Nature-Succulent" of 99 new succulent models: sedum pachyphyllum, sedum reflexum, senecio serpens…
Textures
Floor Tiles
A new category "Floor-Floor Tiles": granite, spliced stone textures, files for blind tracks…
Road Surface
A new category "Outdoor-Road Surface".
Anti-Corrosion Woods
New anti-corrosion woods in "Floor-Wood Floor".
Models
Landscape Lights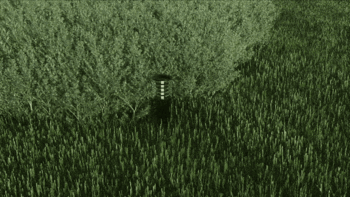 24 new landscape lights.
Outdoor Components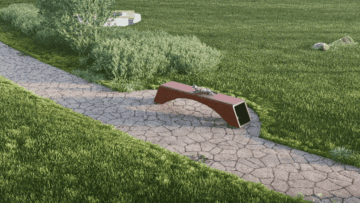 36 new pavilions, benches and tree ring edgings.
Landscape Furniture
7 new large landscape stones on which customized decals can be placed.
Particles
11 new water particles: fountain and water dripping particles with adjustable parameters of Stream, Height, Splashsize and Transparency.
2. New Asian Characters
After continuous optimization over the past half year, we released two new 3d-scanned Asian people characters with 5 kinds of motion.
The character "Wang Wei" wearing a D5 T-shirt is a member of D5 Team who created many high-quality assets for 2.3. In the future, more team members will meet us in this way with better capture of motion and facial motion and better textured outfits.
3. Interior Parallax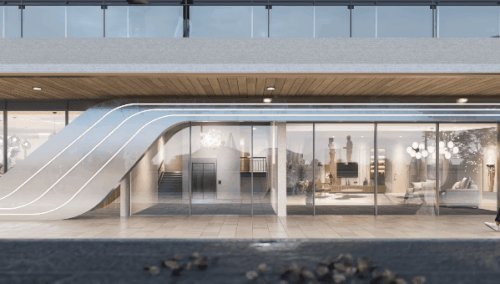 A new category "Interior Parallax": 45 new commercial and residential parallax assets with adjustable parameters: overall Lighting, Intensity for Lights and Position for Elements, to help designers quickly furnish the interior space of a building with a few clicks.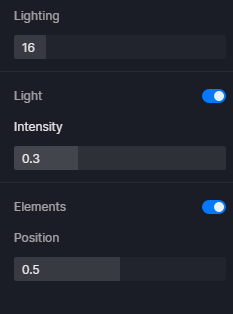 4. Lamps
Downlights, Stage Lights
New category: Downlights with 32 new assets
New category: Stage Light with 18 new assets, including moving head beam lights and models of photography background.
Some of these lights work with D5 Widget Stage Light by default, so if you find any of them unable to move in the scene, please go to Preference and see if Stage Light is switched on.
Other
There will be a follow-up update in the following releases to provide you with more decorative trees, landscape lamps, flowers and other useful landscape assets.
Thank you for your support and feedback! We await your ideas and suggestions on 3D Asian people. Please share with us on D5 Forum/Discord and we will release more character models according to your feedback. See you next time!