D5 Render Version: 2.2
Graphics Card: MSI RTX 3060 12GB OC
Driver Version:Game ready driver 512.15
I have linked Revit files that contain linked dwg files, which i then linked to 3ds max and export it to D5. Unfortunately i keep getting this error "MaxScript evaluation failed" and D5 would not update any changes.
The same Revit file when used on my laptop (MSI, RTX 3050) works just fine with the same software versions and the same workflow (Which i have used in multiple occasions before with no issues)
Removing linked dwg or simply importing fbx of this file to 3ds max still produce the same error.
file is very light just outer walls and slabs .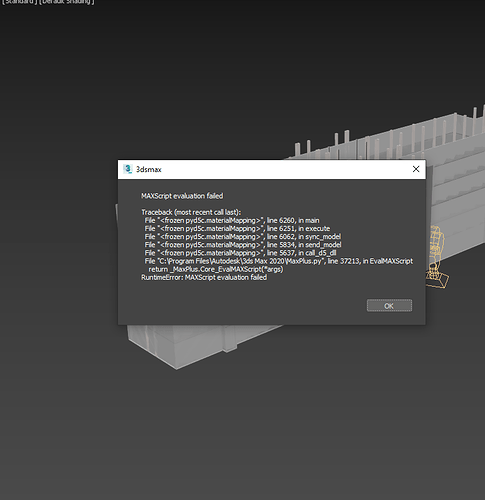 Please help!