Prior to v 2.2 I had been having issues with sheer curtains. The scene beyond the curtains would look like everything had turned white whether I used a D5 material or one from Revit: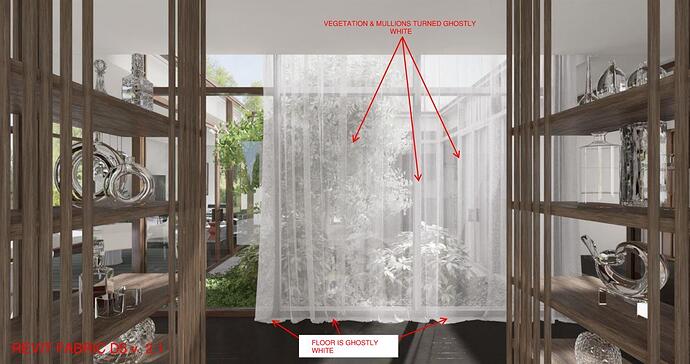 With the release of 2.2 certain items like the vegetation do look much better but items directly behind the curtains still look ghostly white. I think it's a reflectance issue since the floor and the window mullions do have reflectivity: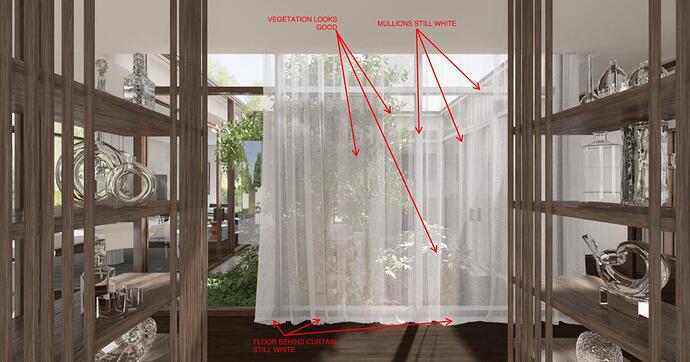 When I used a D5 material asset, the mullions and floor are no longer ghostly white BUT the vegetation is still a whitish color so I think this looks pretty bad. I also noticed an odd light patch a the bottom of the curtain as if an interior light were present but there isn't one.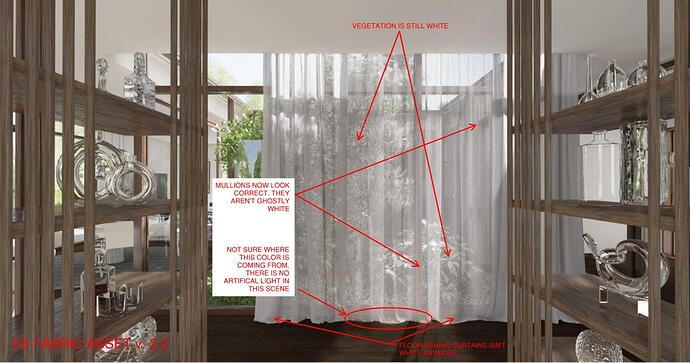 Is the D5 Render team still working on sheer curtains and how they render?