The D5 Asset Library has 220+ new animated vegetation models, including flowers, shaped trees, fruit trees, and high-precision flowering trees.
You can find all of them by searching "new spring plants" in the library; or a specific collection by "flower bed edging" or "garden."
Now, open the D5 Asset Library and depict a lush and lively Spring with D5 Render!
1. Flowers
140+ new flowers at Nature > Flowering Shrub/Flowering Hurb
You can create nice flower bed edging for gardens or parks using these new flowers.
Don't forget to save your favorite combo to local so you can easily grab and use them next time.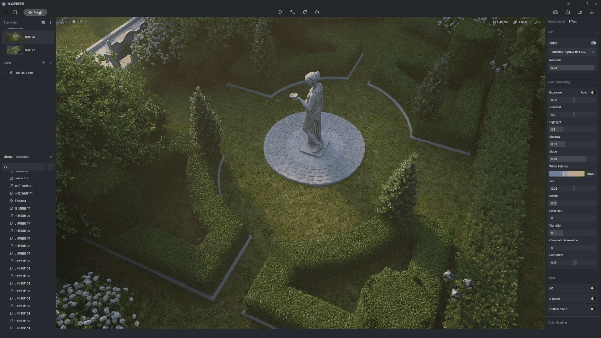 2. Fruit trees
24 new fruit trees at Nature > Broadleaf
You can find new fruit trees including lemon, cherry, orange and many more.
3. High-precision flowering trees
41 new high-precision flowering trees at Nature > Flowering Tree
New animated flowering trees full of details are particularly impressive in a close shot.
Please note that a large scale of flowering trees may cause the rendering to slow down.
4. Shaped trees
● 20 new shaped trees at Nature > Broadleaf/Conifer