Hey everyone,
I'm pretty new to D5 render and so far I am impressed by it's quality. (version 2.2)
Now I have this apparement I rendered last week. Picture below is a cropped part of a render.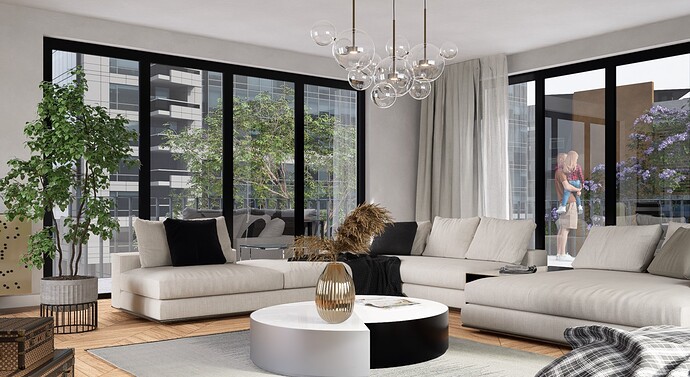 Now this week I wanted to continue and after start-up I noticed it looked it a bit different. So I did a render test and this came up:
From left to right: The green has now a lot of 'white' reflections, the glass at the ceiling (lamp) is white too, the reflection of the vase on the table is way whiter and at the right the reflections in the glass are more white too.
I tried numerous things, but they didn't help: delete artificial lights / render quality options / hdri changes - sun changes / etc.
Any clue what this is?