When exporting from Sketchup, some the materials don't get correctly updated.
There is also a problem when saving because of that. An error appears, stating that the project cannot be saved, because it's loading materials (see print screen). This never happened before with the old converter tool (0.6.9.xxxx). Please fix it as soon as possible. Thanks!!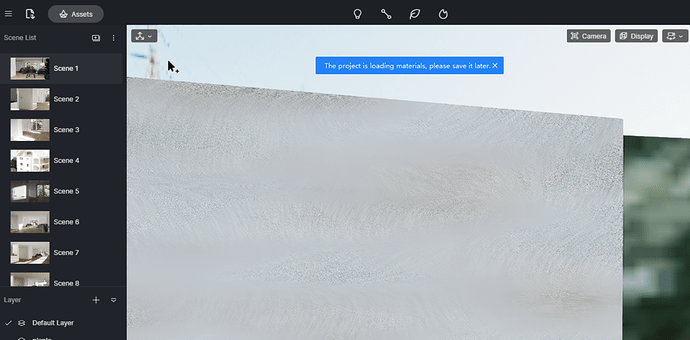 Summary of this topic:
Question 1: after the synchronization, some materials lost
— you are suggested to open .skp file directly in D5 Render. And please download the latest D5 version, which should sole this question, If not, we need SketchUp model+D5 scene file for test.
Question 2: crash
— it is due to the plugin version update. please use this one: D5_Converter_SketchUp_test_0.7.2.0001.exe.7z and we will bring a fix next week.