Continuing the discussion from RE: D5 converter - C4D:
The new update D5 converter - C4D is not working.
Norton security is offline.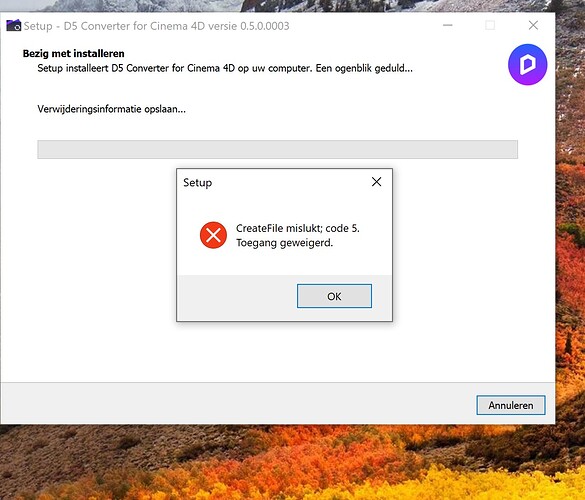 Hi mate, it only supports the default add-on folder of C4D. So if you once changed the add-on folder of c4d, please change it back to the default place, then D5 Converter will be able to install.
Besides, please also try running the installer with administrator permission if the problem persists.
I have the same problem again.
Hi mate, sorry for that. It seems Norton is blocking the D5 Converter installation.
You can add D5 Render and D5 Converter to Norton's whitelist. Also, we may need to report this false positive to them.
Another way is to quit Norton then install or run D5.
Hi Oliver,
I will try it again. Thanks