My D5 stop working yestarday. Doesn't open the program.
I'm with 516.94 driver version but doesn't work anyway.
Any help?
The driver is up to date and it keeps crashing.
I noticed that if I have Sketchup open and when I try to open D5 both programs close.
Something appears with the SketchUp Service Form.
Someone from support can help because I can't open the program at all.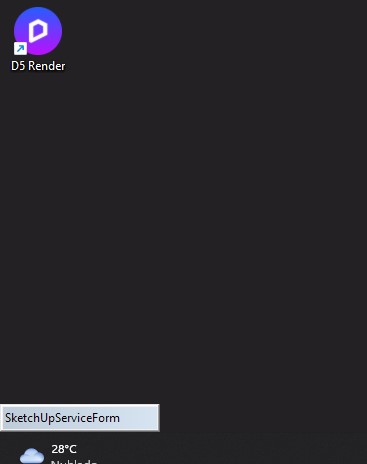 I noticed that if I reboot the computer and open D5 before Sketchup it works.
Hello, to confirm, if you start D5 from SU now, it still will crash? Does this problem also happen to other files?