D5 Render always shows the light icons
please add a filter switch to make the preview more clean.
thanks.
I want to revisit this topic as I feel that the UI display for light icons is overwhelming. Is there a future update that will behave more intelligently so that not all icons are visible at once? I don't believe icons should be visible if blocked by an object. Half of the time I have no idea what I'm selecting from the viewport. As seen in the attached image the icons become a visual mess.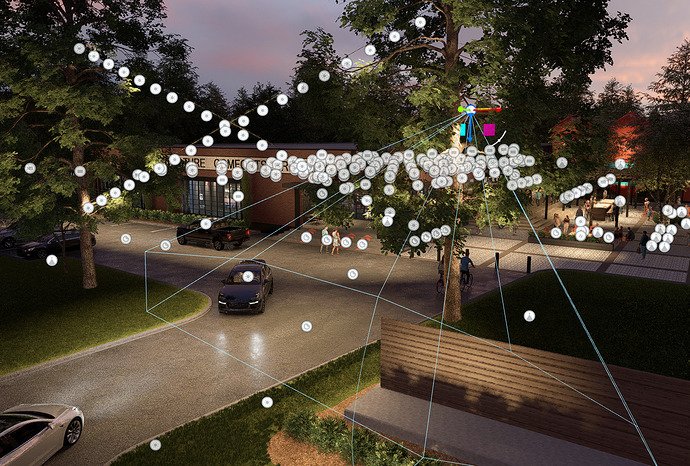 I already requested this feature. For example in Unreal Engine the light icon and cone intersects with the gemetries. In D5 we can't undestand if a light intersects, if it's inside or outside, a wall. In D5 the light emission is the only element that helps to position correctly the lights in the 3d space. Having all light icons as a 2d overlay is not good.
100% agree - hopefully, this will be addressed in future updates.