Questions for D5 Converter for Blender
Is there any news?
I'm on my way to using blender for my jobs. So for me it would be good to have good news. I am using 3.0
Best regards!
Hello ivan, yes, the new plugin will possibly start beta testing this month. I will let you know when it comes out. Thank you for your patience

The whole plugin is being rewritten so it takes a lot of time.
Good news!

Thanks guys!
hi andreymd87, yes, it is still being developed and in beta testing. To join the beta testing, please join our Discord server first, recently we are going to release a stable version there.
D5 Render
Thank you Oliver!!! I'll try it
thank you sir. Let's play
ok, i need to post it. we need the exported data to D5 to use modifier of "rendered mode". for now it uses viewport mode wich is extremely not useful. in a heavy scene where i use a simplified view on viewport i need to select all objects one by one and apply or change the modifier on each one to get the correct export. please change this. the second image shows how it should look in exported.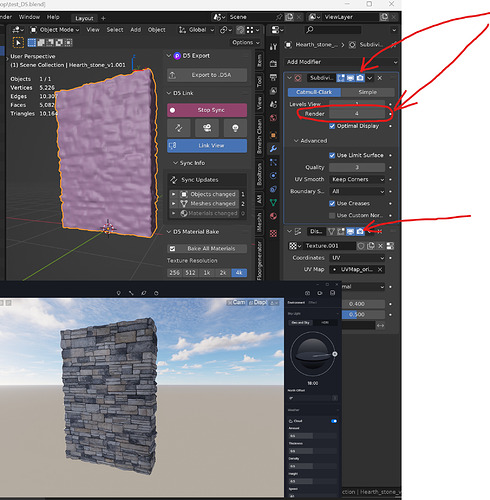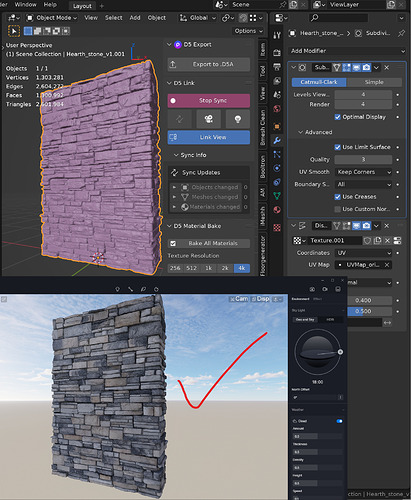 BTW, not for this topic but, please make an option to keep D5 window always on top of the other windows, like blender. most of us dont use two monitors so it is difficult to always swap between two apps
OK, I will share them with our team. Good points!

Love the new plugin. Would be nice if it worked with Archipack PRO addon. The geometry is fine but textures are still not imported correctly.
when exporting a simple pbr material (without baking), the normal texture is not exported, we have to manually add it. please make the exporter also to export the normal texture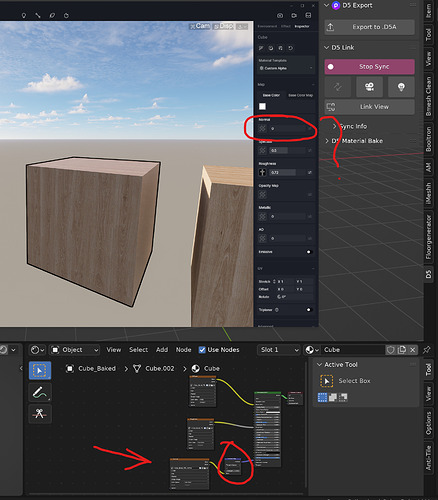 you need to bake the materials in order to have correct texture UVs
Hi andreymd87,
what file format is the map you used? If it is supported by D5, it should be able to sync as Normal map directly.