Hi there! I just tested the stage light effect that we will roll out in the next version.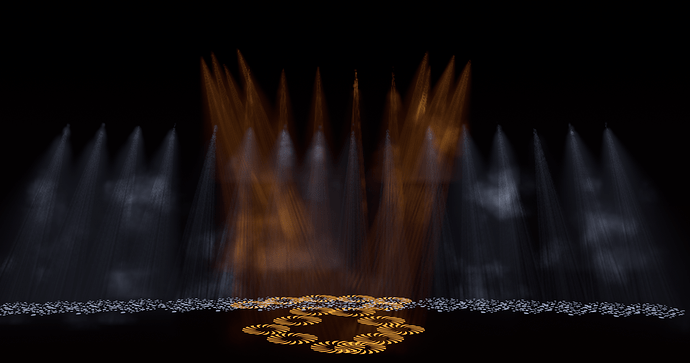 About this new stage light, we optimized the fog effect and support Gobo(custom patterns).
More features to come! Please stay tuned.
Important:

We'd like to preset a few patterns to switch. Do you guys have any images or ideas to share?
For example, a D5 Render logo in color