In this update for Plants Assets - Cryoflora, D5 Render brings in 279 plants, including conifers, flowers, clusters and broadleaf.
We currently have a total of 732 plants. So our users can enjoy the rendering ready models.
Location:
56 in Conifers, 108 in broadleaf, 115 in flowers and clusters.
This update brings a new model header image, which can show the plants of the model in more detail.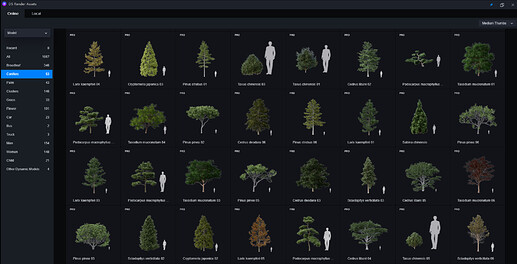 Next time: For Plants Assets, we will add more than 400 plants, catering to all your professional needs.
If you have other requirements about models, please share your opinions and requests here: Share your Opinions and Requests about Model